Admissions
Welcome to our admissions page.
Nursery places: Is your child beginning Nursery during 2021/22? 
Your child is entitled to free Nursery education (15 hours per week) from the term after their third birthday – admission is typically in September, January and April each year. If your child is ready to start Nursery, please contact Admissions and complete the online application form. We would be happy to welcome you into Nursery for a visit to see for yourself how wonderful Nursery provision at Ebor Gardens Primary Academy is – contact us to arrange a visit.
We also offer 30 hours provision for those families who are eligible for the additional hours. To check your eligibility and for more information, visit the DfE website or contact us and let us help you to secure your child's place.
https://www.gov.uk/30-hours-free-childcare
We hope you will find all the information that you need. If you need any support with the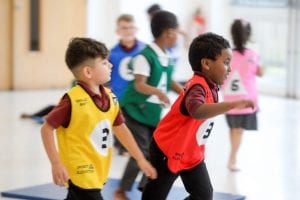 admission process please read our Admissions Policy or contact the school office on 0113 248 2750.
Admissions-Arrangements-Policy-21-22
Admission-Arrangements-Policy-22-23
If you would like to know how to apply for a primary school place in Leeds please click on the Leeds City Council School Admissions website link below.
Leeds City Council School Admissions
You will also find some important admission dates in the box below.
Admissions Timetable 2021
Deadline date for applications for Reception places in September 2021
15th January 2022
National Offers Day
19th April 2022 (from 10:00am)
Deadline date for parents/carers wishing to appeal (please return appeal forms direct to the academy)
16th May 2022
Date on which Year Reception appeal hearings will be held
June – July 2022
Appeal decision letters to be sent out
Within 5 working days from date of hearing wherever possible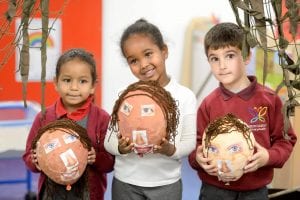 Reception
Reception Intake Admissions
Please complete an online application form to apply for a place in our Reception class. Applications should be made before the 15th January 2022. You will find out if your child has been offered a place on the 19th April 2022.
Appeals for a Reception Intake place
If your application for a Reception Intake place has been declined by the academy, you have the right to appeal against the decision.
An appeal must be made in writing. An appeal form can be collected from the academy's reception or downloaded from this page.
Please return the completed appeal form to us within 20 school days* of your child having been refused a place at the academy ("the deadline"). Appeals which we receive by the deadline will be heard within 40 school days of us receiving the appeal form. Appeals received after the deadline will be heard whenever practicable.
In-Year Guidance
In-Year Admissions
If you are seeking a school place for your child because you have moved into the area, or want your child to have a fresh start in our school, we would suggest you contact us to arrange a visit to school.
If you wish to apply for a place for your child, you should complete an online application via Leeds City Council's Apply to Move Schools page.
Please tell us if you would like any help with the process – we are happy to help.
Appeals for an In-Year Transfer place
If your application for an In-Year Transfer place has been declined by the academy, you can appeal to an independent panel.
For advice about raising an appeal, please see Leeds City Council's School Appeals page.
Policies and Forms
Victoria Primary Academy & Ebor Gardens Admission Policy 2023 24
Admissions Arrangements Policy 21 22
Nursery 30 hour child care leaflet 2019
Admission Arrangements Consultation 2023/24
The Governing Body at Victoria Primary Academy is carrying out a statutory consultation on its Admissions Policy for the academic year 2023/24 following the guidelines in the Schools Admission Code (Sept 2021) and seeks your views, as outlined in this letter: Admissions Arrangements Consultation Letter 2023-24
In September 2023/24, Victoria Primary Academy intends to change its Pupil Admissions Number (PAN) from 60 to 45 in its Reception class due to the fall in the birth rate in the area.
You can view the policy by following this link Victoria Primary Academy & Ebor Gardens Admission Policy 2023 24
We invite your comments on this proposal.  Please send your response to: info@wellspringacademies.org.uk
The closing date for the consultation is 26th January 2022.
Wellspring Academy Trust is the Admissions Authority for the school.  Admission Authorities must consult on policies periodically and when changes are proposed to admission arrangements.  Our Admissions Policy complies with the School Admissions Code.
Thank you for taking the time to read this information.