School Meals at Ebor Gardens
Breakfast at Ebor Gardens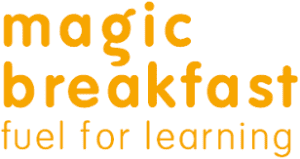 We are lucky enough to work with the charity 'Magic Breakfast'. This means we are able to offer a free breakfast club. Breakfast club starts at 7.30am and a hearty breakfast is always provided.
Lunch Time
Our school meals are cooked on site by Sodexo. We work closely with their team to provide healthy and delicious meals.
A school meal costs £2.75. Payments for meals are taken through 'Arbor Portal'. If you are struggling to set up an 'Arbor Portal' account and you would like some help, please contact the office.
Below is the menu for this term (Click on the menu to open):